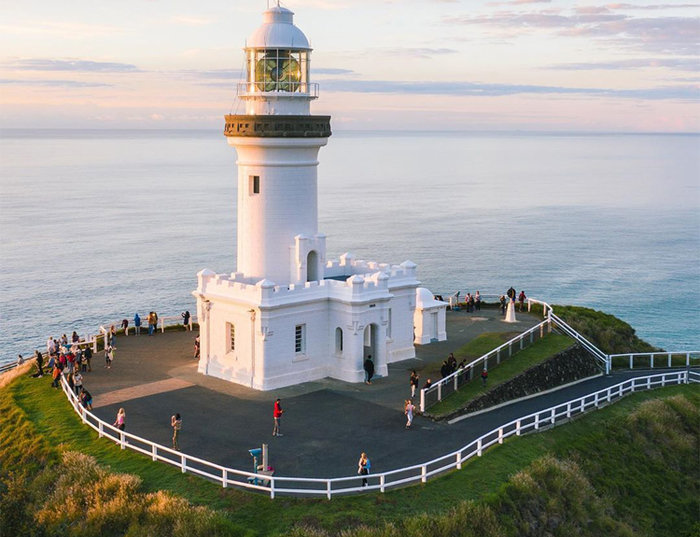 Cape Byron Lighthouse | @cat_food_taco
Light Between Oceans
Want to see the most powerful lighthouse in Australia? You'll find it and so much more in Cape Byron. The Cape Byron Lighthouse has been guiding ships home since 1901 with an intensity of 2,200,000 candelas, which in layman's terms means it gives off a very bright light. In addition to being a beautiful landmark in its own right, Cape Byron Light is also a great spot for whale-watching.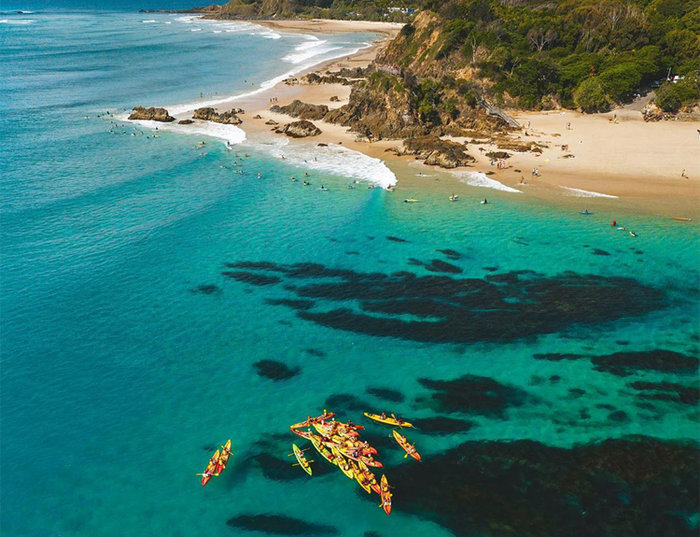 Byron Bay | @jamesvodicka
Kayak with Dolphins, Snorkel with Turtles
This is the northeastern corner of New South Wales, so get in the water with the locals. And by "locals," we, of course, mean dolphins, turtles, and whatever other creatures you're lucky enough to see while kayaking and snorkeling through Julian Rocks Marine Reserve and the Brunswick River. The waves are crystal clear and the marine life is friendly, so bring your best bathing suit and waterproof camera.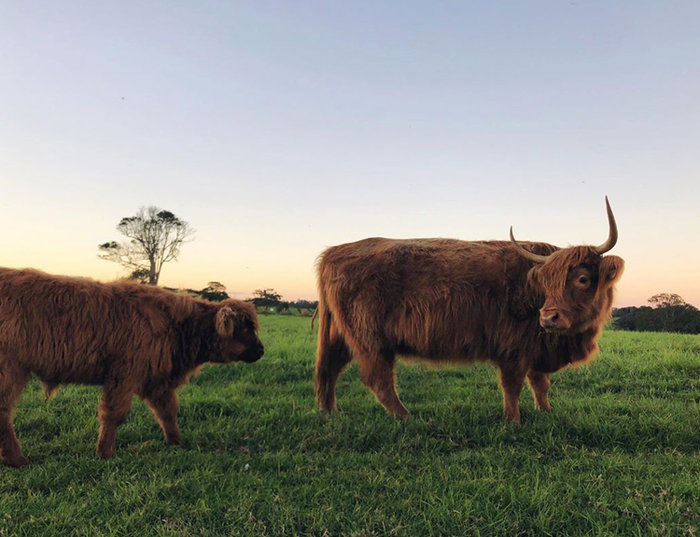 #thefarmbyronbay | @katiegoldingg
Grow, Feed, Educate
If you're into sustainability and great food, one spot in Byron Bay is a must. A small community of micro-businesses can be found at The Farm, all of them operating under a shared principle: "grow, feed, educate." The 80-acre working farm is entirely pesticide-free, and the pigs, cows, and chickens are never confined to cages. There's a nursery, produce store, and restaurant to browse, not to mention horseback tours and farming workshops.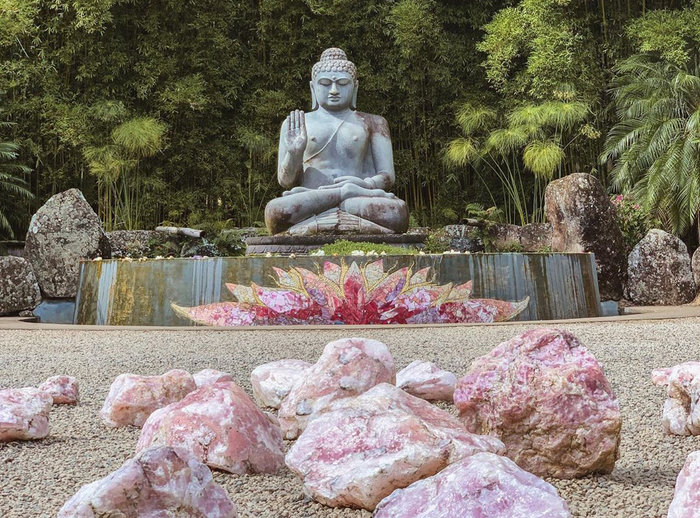 Crystal Castle | @jesslynbelinda
Charge Your Crystals
Anyone who believes in charging rose quartz and amethysts on a full moon is more or less obligated to visit the Crystal Castle, home to the largest natural crystals in the world. It's a calming place even for those who don't consider themselves the least bit New Age, with striking beauty at every turn: an ancient amethyst cave, a mural called Wings to Eternity, and the botanical Shambhala Gardens all offer their own kind of serenity.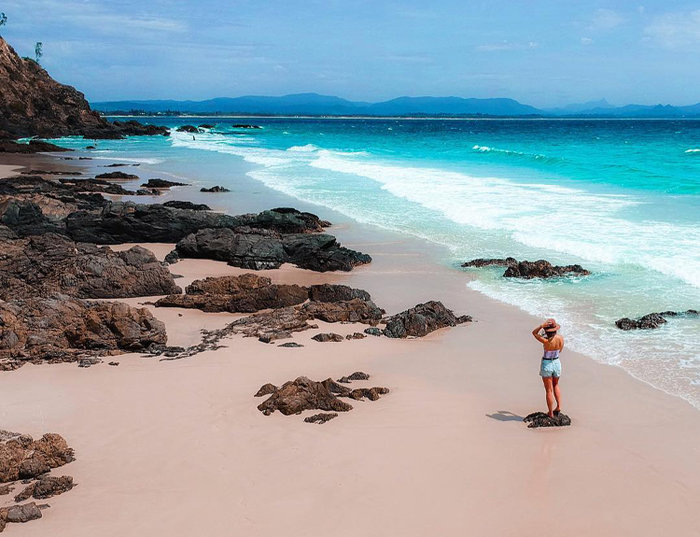 @seafoam_soul
"What's not to love about Byron Bay? Beautiful pristine beaches, coastal walking tracks, an abundance of great cafes and restaurants serving up fresh quality food, and only a 50-minute drive south of Gold Coast airport. Plenty of wonderful childhood memories spent in Byron Bay, with many more being created with each visit. It doesn't matter how many times I come here, I am forever in awe of Byron's endless beauty."