| | | |
| --- | --- | --- |
| EDITION 33 | | | 4:34 read time |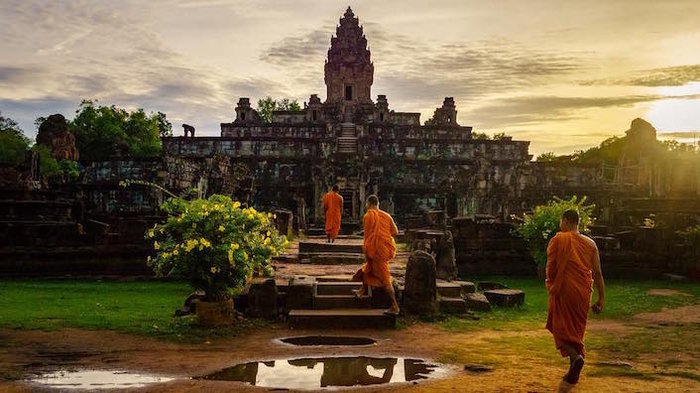 Siem Reap, Cambodia | @lovesiemreap
You might expect a place that's a thousand years old to feel decrepit, but Siem Reap defies expectations. The sprawling Angkor Wat becomes more enchanting with age, and the lively and energetic town surrounding the ruins is a hotspot for backpackers from around the world. From the bright lights of its party scene to the welcoming and easy nature of its native people, Siem Reap is, in a word, fun.
Siem Reap, Cambodia
N 13.36° / E 103.84°

#FunFact
At 1,626,000 sq meters, Angkor Wat is the largest religious monument ever constructed. The entire ancient city was built with 5 to 10 million stone blocks, more than all the pyramids of Egypt combined.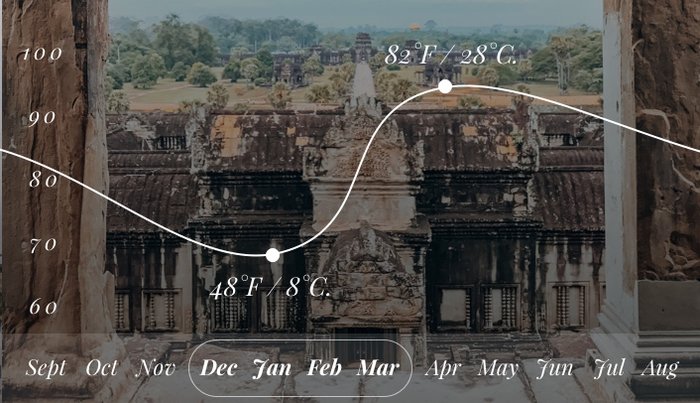 @itsmekimber
December-March
Siem Reap is a tropical and humid place. With a lengthy wet season, travel from April to November can be pretty hit or miss, so visit in the drier, lighter season. Planning a trip around Khmer New Year in April is an unforgettable experience, with celebrations lasting 3 days.
Ta Prohm | @aliveabroad
The Temple Complex
Pretty much everyone travels to Siem Reap to visit the stunning temples, including the big 3 of Angkor Wat, Ta Prohm, and Angkor Thom. But there are many temples worth exploring within the Angkor complex, and throughout Siem Reap province. Hire a tuk-tuk driver to be your guide, or rent a bike and explore yourself. Outside the main attractions, temples like Beng Mealea, Koh Ker, and Banteay Srei are worthy visits. But be warned, some of these temples feature dizzying climbs and pickpocketing monkeys!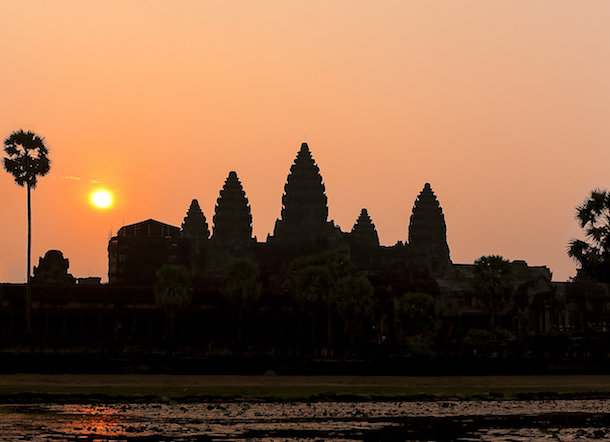 @howfarfromhome
"Angkor Wat is one of the most popular locations for a sunrise shoot, so don't be surprised if there are 200 other people at the famous pond at 5am to shoot the temple reflection shot with you. Our advice: get a spot in the back left corner of the pond as it offers the best reflection without obstructions." @howfarfromhome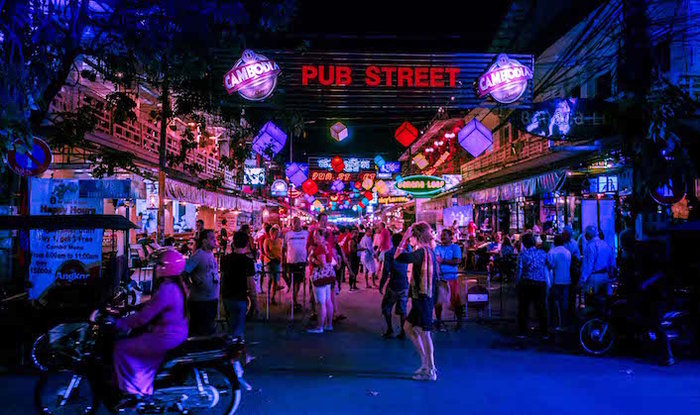 #pubstreetsiemreap | @chyeguan.tan
Rub a Dub Pub Street
Pub street is like a mini Vegas strip. Brightly lit by neon signs and bumping with music from the streetside tuk-tuk bars, this is sensory overload at its best. It's also the greatest place to meet people, grab a cheap beer, and people watch. Yes, it's on the touristy side, but if you like connecting with other travelers, swapping stories and making friends, then this is the best place to do it.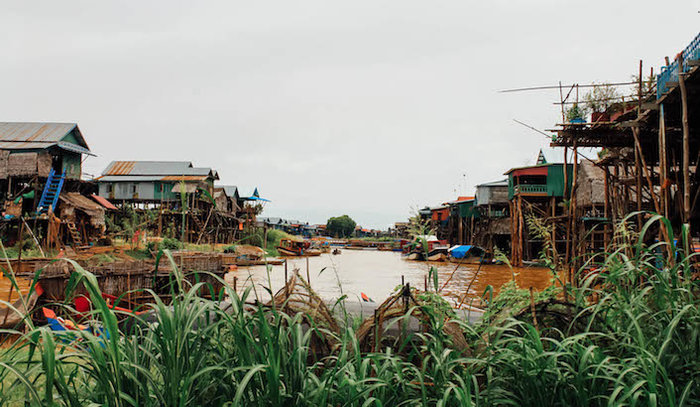 Tonlé Sap | @theblessingbucket
Local Treks
After the bright lights of Pub Street, it's time to get local. Journey out into the countryside to visit villages outside the city. You can't miss the floating villages of the Tonle Sap Lake. Our favorite is Kompong Khleang, which is just far enough to attract fewer tourists than some of the other towns. Admire the structures perched on stilts over the water, and engage with the local life. The ride through the countryside, passing rice fields and farms, is also an incredible adventure in itself.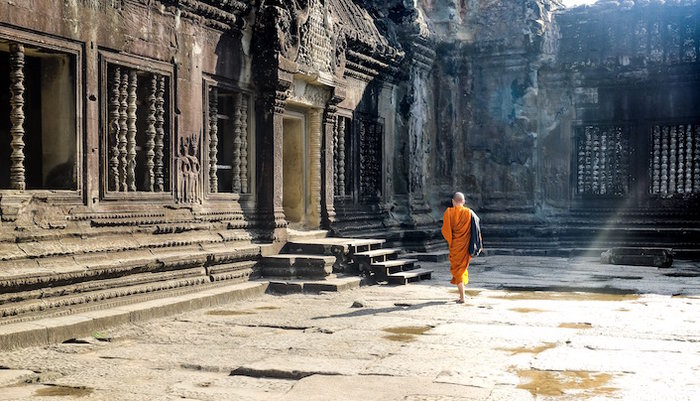 Angkor Wat, Siem Reap, Cambodia | @i.lemekhov
Find Your Zen
Though it's a massive tourist attraction today, Siem Reap was once the center of spirituality. And you can still find enlightenment during your trip. Melt into a chair at a local massage studio, or sign up for a yoga retreat. Reflect quietly as Buddhist monks light incense in the temples. If you find peace with nature, consider a hike in Phnom Kulen, a mountain range complete with jungle terrain and gorgeous waterfalls.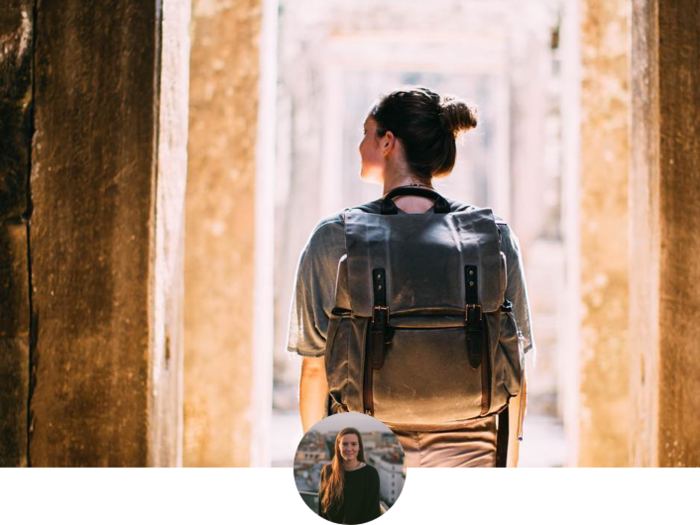 Annelise's Discovery
@anneliseblackwood
"If you go to Siem Reap and Angkor Wat over Khmer New Year prepare to buy a water gun and baby powder. It's a tradition to soak everyone and dump powder all over them. By the end of my time there I was wearing science goggles and a bathing suit. In the actual temple there aren't water guns but there will be dancing, singing, and cultural celebrations all through the day and night. It's a magical place without the festival but once you add that in it's an unreal experience."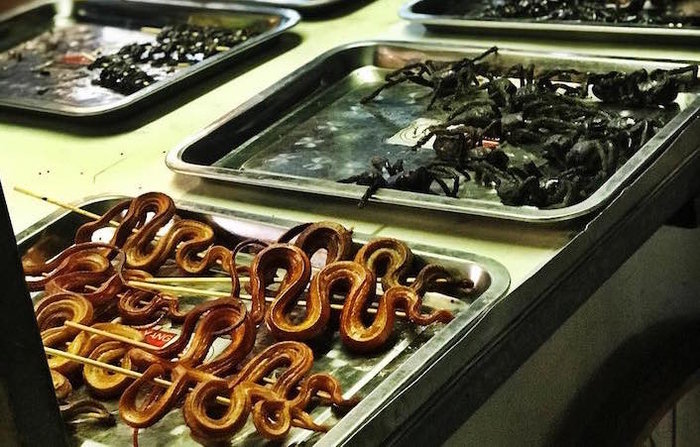 @mariapooa
Culinary Adventures
You can sample the, um, more "interesting" food items at the Angkor Night Market (see fried crickets and scorpions on a stick), but we recommend joining a food tour to really get the most out of your experience. They'll show you the behind-the-scenes insight into how local dishes and flavors are created. From watching rice noodles be made to interacting with local street vendors, a food tour will make you an expert in Cambodian cuisine in no time.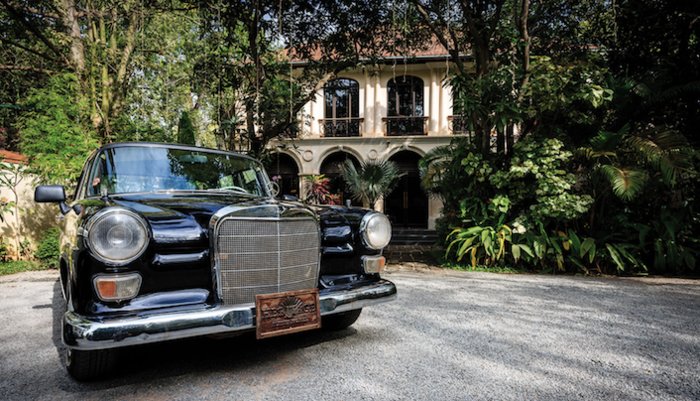 Heritage Suites Hotel
Find Your Oasis
There are plenty of hostels and budget hotels around Pub Street for the frugal backpacker. But if you want to experience old world elegance, check out Heritage Suites Hotel. This boutique retreat features beautiful suites nestled in tropical gardens and includes a complimentary pickup in a vintage car. No matter where you stay, we recommend finding someplace with a pool. As Discoverer Laura says, "I highly recommend staying at an accommodation with a pool because Siem Reap is the hottest place I've ever been to. During the days, it gets so unbearable that the streets are virtually empty."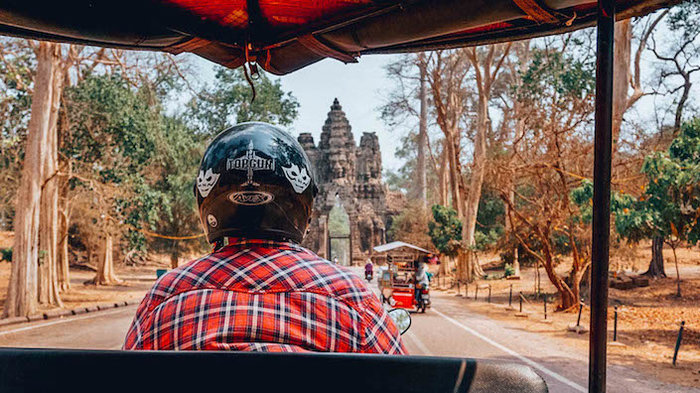 #siemreaptuktuk | @cassandrasodyssey
What's In Your Wallet?
Don't stress about getting local currency at the airport. Like many developing countries Cambodia uses the U.S. Dollar, the crispier the better. - @coffee_and_rye
Socially-Conscious
Please be aware in Cambodia children are required to be in school. Think twice before giving money directly as this encourages parents to take their children out of school - instead find a charity or social enterprise where you can donate or contribute in another way - @harkikat
Tuk-Tuk Driver
Always ask how much for a tuk tuk before agreeing to the ride. If you stick with the same driver each time they will really look after you. Cambodian people are so friendly and helpful! - @fat_fooks_of_perth
R-E-S-P-E-C-T
When visiting the temples, wear appropriate clothing covering the knees and shoulders. Be respectful to the Khmer and their culture. They are some of the most wonderful, genuine people I've met in my travels. - Hanna V.